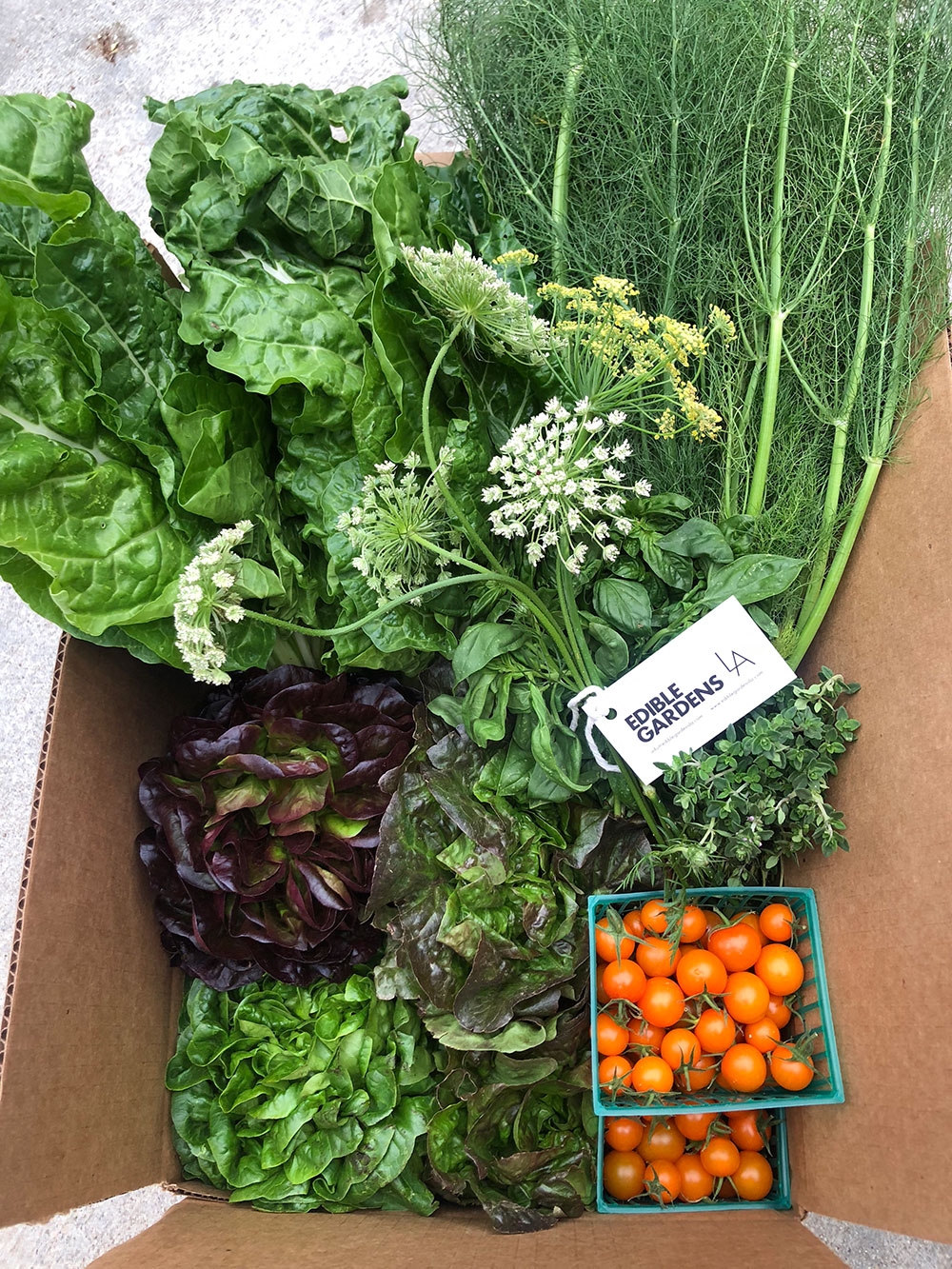 Edible Gardens LA is offering contactless delivery of produce in the Los Angeles area from some of our favorite farmers and our own Edible Gardens LA FARM. We customize each delivery to accommodate the number of people in your household.  Pricing and details can be found in our weekly emails.
How to Order
Please sign up for our delivery emails.  Our delivery emails are sent out each Tuesday with the week's offerings and information on how to order.  We deliver each week from Wednesday – Sunday evening.
Please help us support our local farmers.
Participating farms:
Flora Bella Farm
Schaner Farms
Weiser Family Farms
Coleman Family Farms
T & D Farms
Tehachapi Grain Project
Finley Farms
Edible Gardens LA FARM
Questions? Email us at info@ediblegardensla.com.
Exciting news – we are expanding! Our farm deliveries are on a hiatus while we grow our operations. We look forward to feeding you soon!